For the past week we have been enjoying the company of Rick's brother/sister-in-law – Trace and Tracey and their kids Parker, Carter and Kaci.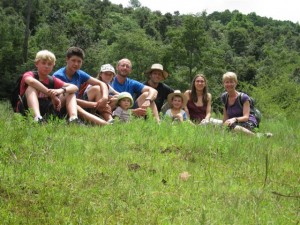 We had been eagerly counting down their 3+week visit here for some time and are very much enjoying their presence in San Cristobal.  They have come to visit us but also experience a new culture do some work at INESIN. Tomorrow Tracey and I are doing a baking workshop for the ladies in the kitchen there – making pizza's, zucchini bread and banana muffins – should be interesting!
I also wanted to share a bit of our experience yesterday in going to the Museo de Kakaw ( Chocolate Museum) to learn more about where chocolate comes from and taste a bit as well!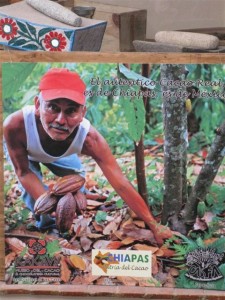 After our tour I realized how little I knew about a "food" I quite enjoy.  Besides learning the process of chocolate making we also learned that while other places in the world produce much more chocolate than the state of Chiapas – our new state is known to produce the highest quality and most flavorful chocolate in the world, and is exlcusively used in making famous Swiss chocolate that comes from Switzerland. In fact, the making of chocolate is an ancient practice which originated in Central America, and as the museum reiterated several times – chocolate was a food for the kings while the common people ate corn.
Unfortunately, in the past decade a fungus disease has been affecting many cacao groves here and in central America.  While not great for chocolate lovers, more it is devastating for the cacao farmers.  The process of harvesting cacao is very labor intensive. A basic recap is that there are trees which grow a "mazorca" which contains both pulp and seeds, these seeds are then taken out, dried, fermented, toasted and ground to make a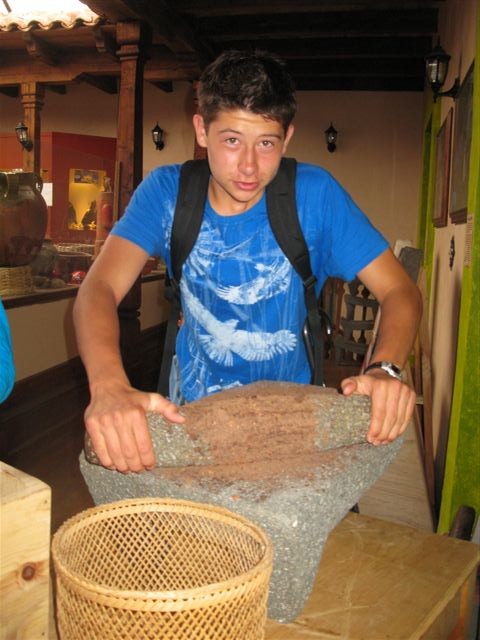 chocolate type paste.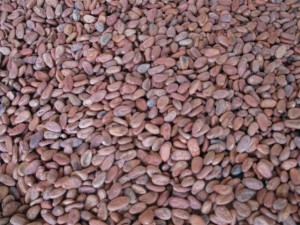 This paste is then blended with other ingredients we find in chocolate products- obviously the more pure cacao – the better the chocolate! My fellow dark chocolate lovers out their will definitely agree with me.
I recognize at this point this post has said nothing regarding fair trade chocolate etc. etc… really I was more just writing out of interest than making any political/social points about the whole chocolate industry – which we learned makes about 5 billion dollars each year!