As we read in Ecclesiastes there is a time for everything….this past month was a time to celebrate, visit and see new sights.  Most of which occurred during Jacquie´s parent trip to Mexico. First we all decided they shouldn´t miss out on touring one of the largest cities in the world. So the youngest daughter tested out her spanish and tour guide abilities and meet up with her parents for a 3 day experience of Mexico Cities history, sights and subways.
We returned to Chiapas in time to celebrate Hilary´s 4th birthday, a special treat for the granddaugher and the grandparents, Grandma Susan even got to crack the Piñata.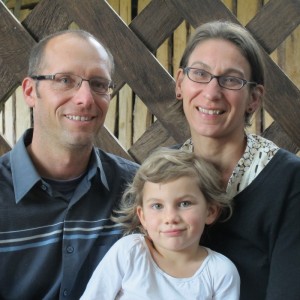 The next couple of weeks Jack and Sue got to enjoy company, the sun, daily walks to the centro, a trip to Rancho Nuevo and another peek into the daily routines of school, work, and market shopping that have become our life here in San Cristobal.
Just because we didn´t quite feel that was enough adventure we all decided to finally take a trip to Palenque – one of Chiapas most well known Mayan archeological sites. A mere 5 hour bus drive might not seem too adventuresome but this scenic tour of one turn after the other (through beautiful chiapenacan rural life I would say) provides a good test for the traveller.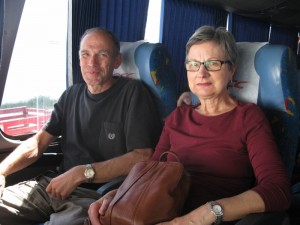 While the current town of Palenque gave us  some nice walks through town, enjoyable dinners out and a restful place to stay, the main event was our day trip to the Mayan ruins a couple of kilometers away.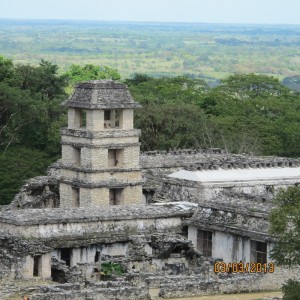 As for short Mayan history lesson…I will try to summarize some main historical, cultural and geographic deteails.
The Mayan culture which is still very strong and present throughout southeast Mexico (including Chiapas), Belize, and Guatemalea has a long history is this part of the world  perhaps beginning as far back as 1500 BC. Even back then Mayan way of life was agrarian – centered around the growing of maize (corn), but it wasn´t until 150 AD that some of the first Mayan cities developed. The development of cities is perhaps one reason for the growth of the mayan kingdoms over the next 800 years, until a somewhat unexplained and sudden collapse of large parts of the the civilization occured in the last part of the IX century.  Palenque was one of the great cities that flourished during this time period as well as other places such as Chichen Itza in present day Yucitan, that some of you may have visited. The Mayan were a very relgious people, but also showed keen insights and abilities in art, Mathematics (they invented the concept of the zero) and astronomy.

It was a very hierarchail culture "and the priests (believed to be descendents on the gods) who controlled the calendar, art and writing, instigated a "theocracy based on fear." In essence the lower people of society physcially built, ran and served the nobles who "were able to dedicate themselves to art and science." The Mayan had a well developed sacred writing called the Popul Vuh, which recounts stories of creation and beliefs about their numerous gods and interacions their with humanity (quotes and info from "The Mayas on the Rocks" by Javier Covo Torres)
So yes it was a month to celebrate, travel and enjoy Mexico with Grandma and Grandpa Falk, thanks again for the visit!